Ost-West Contact Magazine Publishes Article on Technical Translation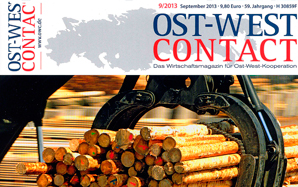 September Issue of German Economics Magazine Ost-West Contact Contains Release Prepared with Participation of Moscow Translation Agency.
In September 2013, the German business magazine Ost-West Contact is publishing an article devoted to translation of technical documentation. The article was prepared with the participation of specialists from Moscow Translation Agency and considers the specifics of translation in the localization of production, complexity and solutions that can reduce risks for the customer.
The monthly magazine Ost-West Contact has been in publication since 1955 and is dedicated to German foreign trade.
The article is available for download here.