The Moscow Center for International Cooperation Chose MTA Translation Services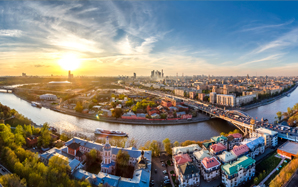 The Moscow Center for International Cooperation has chosen MTA to provide multilingual translation support of the Moscow International Portal.
The Moscow International Portal www.moscow.ru is an information project of the city of Moscow that covers business and cultural affairs in the Russian capital and is primarily intended for foreign readers. MTA provides timely translations of the portal's content into the portal's working languages as well as additional translation and interpretation support when needed.
The center, which reports to the Department for Foreign Economic and International Relations, aims at enhancing the investment attractiveness of Moscow and making effective use of the Moscow region's scientific and technological capacity.