Translation of Documentation for the Dinamo Stadium Reconstruction Project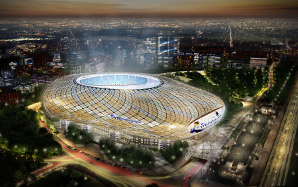 Moscow Translation Agency is taking part in the documentation translation project on reconstruction of the Dinamo Stadium in Moscow - VTB Arena Park. Industry specialization, as well as experience of work with large volumes of documentation and application of advanced technologies, served as the key criteria for selecting the company as a project participant.

VTB Arena Park is a project on redevelopment of the Dinamo Stadium territory. The architectural bureau SPEECH Tchoban & Kuznetsov, headed by Sergei Tchoban and Sergey Kuznetsov, is the general design contractor for the project.