10.05.2013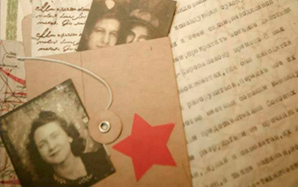 At the end of April, Moscow Translation Agency invited friends and colleagues to Kvartira 44 to make original greeting cards with their own hands for World War II veterans who still teach at Moscow Linguistic University, and to celebrate this wonderful holiday.
Our guests created beautiful postcards and wrote heartfelt poetry honoring the veterans for their service and wishing them a long life.
Melodies from the 1940s and costumes of the era enhanced the atmosphere.
At a ceremony held on May 9 in the square in front of the university building on Ostozhenka, we were able to personally congratulate Alexei Myalkin and give cards and greetings to two other veterans through the military department.
Photos from the event are available on our Facebook page.