Moscow Translation Agency Serves as Partner of AccEssMeeting EU-Russia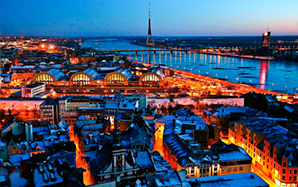 MTA provided language support, including simultaneous interpretation, at the "AccEssMeeting EU-Russia: Annual Economic Meeting 2013," held from 22-23 November 2013 in Riga.
At the event, which was dedicated to efforts by EU-based manufacturers and service providers to enter the Russian market with investments and projects, the attendees and delegates, including Russian and European companies, representatives of regional authorities, and representatives of the business community in Russia and Europe discussed the opportunities that the Russian market offers to European players, and some of them shared success stories and good practices associated with implemented projects.
Specializing in translating technical documents related to the localization of production in Russia, MTA was pleased to provide translation and interpreting professionals to serve at the forum with our partners.